Demetrios Bridal

Trunk Show 2022
The Bridal Chateau is thrilled to announce a bridal show featuring Demetrios Bridal's Platinum line. These exquisite gowns will be on display July 1st to July 10th.

Viewings are by appointment only. Please call to arrange your time. We look forward to presenting these stunning gowns to you!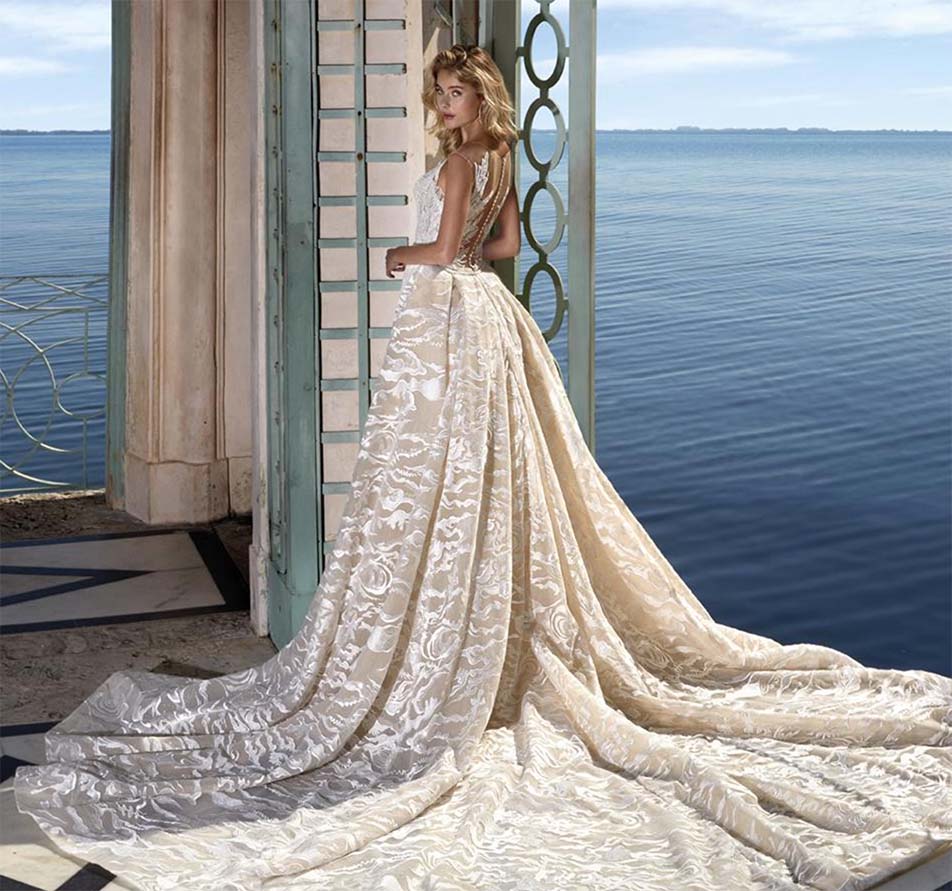 WelCOME TO THE BRIDAL CHATEAU!

Making every Bride's wishes come true...

The spectacular grandeur, unparalleled charm, and ambiance of The Bridal Chateau is what every bride wants.

The Bridal Chateau is one of the largest bridal salons in Northeast Pennsylvania. The spectacular grandeur, unparalleled charm, and ambiance of The Bridal Chateau is what every bride wants. She and the entire wedding party are treated royally by a knowledgeable and courteous staff. The size of the building allows utmost privacy and comfort. On the first and second floors, you will find private dressing rooms. Competitive, fair pricing is another hallmark of this bridal salon. We also have mother-of -the-bride, bridesmaids, 1st Holy Communion, and flower girl dresses as well as tuxedos, accessories, and more.

Call us today at (570) 752-9360 to schedule your private bridal consultation with one of our experienced bridal fashion coordinators. Make sure you allow enough time to order your gown; it can take up to 6 or 7 months for your gown to arrive.

ATTENTION CLIENTS:
For best customer service, we are only able to take appointments by phone at this time.
‍
We can be reached during business hours:

Tues: 11:00 - 8:00
Wed: 11:00 - 4:00
Thur: 11:00 - 8:00
Fri: 11:00 - 5:00
Sat: 10:00 - 5:00
The Bridal Chateau Difference

Why choose us?

Ladies, throughout this last season, customers have come in upset and asking us to help them repair the gown they purchased on the internet.

We are seeing a trend where girls are buying too close to the wedding date. We encourage brides to purchase a year to a year and a half before the wedding. We understand that money is a concern and because of that we try to accommodate the best we can.

The bridal gown is one of the most important items in planning a wedding. Its style, color, and design set the tone for the whole event. The bridal gown dictates how elaborate the bridesmaids and mothers should dress.

Knowing where you stand with these expenses also helps to plan ahead making these expenses not so hard on the budget. Please note, we offer financing through financial institutions for all your bridal expenses. Calling in advance for financing would help you budget accordingly.

We offer many incentives for brides who start early. Plus, starting early eliminates the stress of special ordering. Life has a way of throwing us curves which can slow down the process. Allow yourself a little extra time to plan. The date comes sooner than you think.

The Bridal Chateau Difference

If you are going to be a bride in the new year ahead, come visit The Bridal Chateau!

We have created our shop to meet the needs and wishes of every bride. You will be thrilled with the wide variety of lovely wedding gowns we have. We thought of everything for the comfort and pleasures of the bride, groom, and their party.

To meet the wishes of our brides we carry dresses that range from $99 to $4000 and sizes up to size 28. We also carry bridesmaids, flower girls, mothers, prom and communion dresses. Our selection is impressive and diversified. A style to suit everyone.

Your bridal gown is one of the most important items in planning your wedding. The style, color, and design reflect you.

We know you will be completely satisfied withyour experience.We look forward to meeting you!